It's been a quiet new year on the blog and for that I do apologize. I've been silent because I've been busy playing games, specifically JRPGs (Japanese Role Playing Games). I've been playing on the Nintendo Switch primarily and there's no shortage of this genre: Xenoblade Chronicles 2, Tales of Vesperia, Collection of Mana, Dragon Quest XI S: Echoes of an Elusive Age, I Am Setsuna, Octopath Traveler, Valkyria Chronicles 4, Disgaea 5, and many more.
I've been spending most of my time going back and forth between Fire Emblem: Three Houses and Tokyo Mirage Sessions #FE. While they both fall into the JRPG genre, their gameplay is pretty different. Fire Emblem: Three Houses is a tactical role-playing game, think of a kind of chess game combined with rock/paper/scissors set in a fantasy setting.
Tokyo Mirage Sessions #FE is a bit more of a straight-forward JRPG, navigation takes place both in the third-person perspective with 3D-rendered environments and a 2D overhead overworld map while battles take place from a first-person perspective. TMS#FE has story elements from two other long-standing JRPG franchises: Fire Emblem and Shin Megami Tensei.
What can I say about these games except that they're ANIME AS FUCK! There's something lovely about how they both lean into the best parts of themselves.
Fire Emblem: Three Houses is basically a tactical RPG set in Hogwarts. You have three 'Great Houses' (nations) to choose from, you have a class of students/soldiers that you teach/level up. These students will engage in combat & battle for you on a grid based map as you play through a convoluted story involving a maybe evil church and nation-states that are all vying for power and land ownership.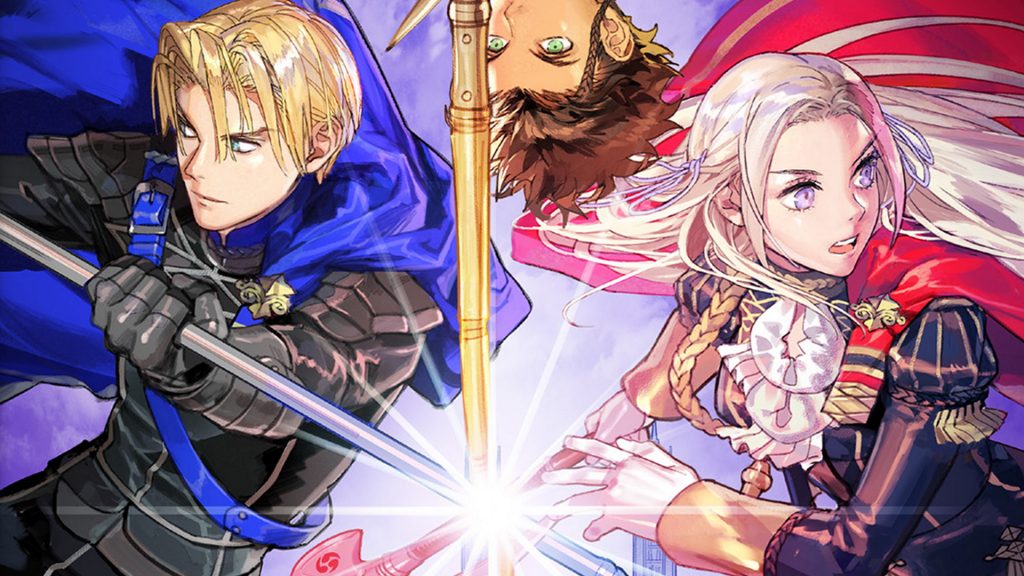 Tokyo Mirage Sessions #FE is a game where by day you are a jpop (Japanese pop star) idol, and by night you battle demons who have mind-controlled humans for some evil and nefarious purpose. You have personas, I mean performas, spirits from another dimension (and franchise) who act as your fighters and enter arenas to battle these demons. These performas are in the guise of characters from the Fire Emblem universe. I have no idea why, nor does it really matter. What matters is that it is one of the most beautiful JRPGs I've ever played.
So the reason I'm not posting is because I'm too busy grinding up my levels so I can venture deeper into battle. 😀